Millbrook welcome TA Sports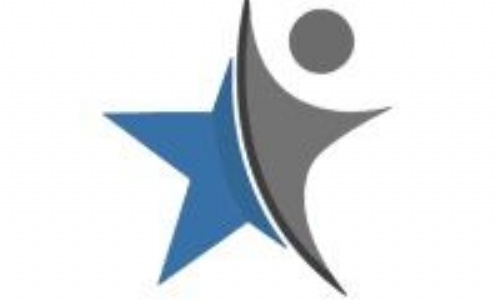 Millbrook Primary School announce Partnership with TA Sports
We are proud to have formed an exclusive partnership with TA Sports to support the delivery and enrichment of Sport, Physical activity and Healthy Lifestyles. With a wealth of experience in running holiday sports camps, after-school clubs, football coaching, multi-sport clubs, TA Sports have significantly increased the opportunities available to the pupils at Millbrook within and outside of the school day.
Lunch Time Clubs
Lunch time clubs are free to all children. Typically aimed at KS2 these are delivered by experienced staff and coaches who can deliver various activities during lunchtime keeping children occupied and active by engaging them in fun and exciting activities. These games can be from dodgeball to capture the flag.
Current we are able to offer 3 lunch time sport and activity clubs throughout the book. No booking needed – children can just turn up!
Timetables for the week are displayed in the playground.
Sports of the World
Sports of the world is a new and exciting scheme run by TA Sports. Over the course of the year, TA Sports run 1 session per term (based on the 3 term year) for all children ,working on sports which have originated from the following continents:
Europe, North America, South America, Africa, Asia and Oceania.
After School Clubs
Through TA Sports we are able to offer a selection of after school sports clubs to a mixture of ages. Although these are predominately paid places we are able to offer a limited number of free or subsidised places for those families who qualify.
Our after school clubs run and managed by TA Sports include:​
Fully qualified and trained staff
Fun and engaging sessions
Tailored schedules and programmes
Passionate and enthusiastic coaches
Broad range of sports and activities
Online booking option
Flexibility of payments
Registration & dismissal
Paediatric First aid, Advanced safeguarding, enhanced DBS for all members of staff
Late pick up options
Sibling discounts
We accept childcare vouchers
Proud to be Ofsted Registered
Joining one of TA Sport Stars after school sports clubs offers the perfect way to boost extra-curricular activities for your child. After-school clubs are a fantastic opportunity for children to enhance their learning, physical, mental and social development in a safe and enjoyable environment.
The various types of after school sports clubs on offer range from mainstream games such as football, cricket and netball to more alternative activities such as ultimate frisbee, capture the flag and dodgeball which comes under the 'Multi-sport' category. Regardless of the activity, all after school sports clubs allow children to engage with and develop a new skill whilst socialising with their friends.
With all after school clubs offered through TA sports all bookings from parents take place via an online booking portal. TA Sports also accept childcare vouchers (for full information on this scheme please visit Childcare Vouchers page).
HOLIDAY CAMPS
Based on the school site and through our partnership TA Sports have created an exciting holiday structure to cater for all sporting needs. As a company, they specialise in creating fun and enjoyable experiences for children during the school holidays all year round with incredible 'Star Days' throughout each week to add to the already exciting weekly timetable of sports and games from around the globe.
Early drop off from 8am
Late pick up options
Early bird booking discounts
Sibling discounts
We accept childcare vouchers
Proud to be Ofsted Registered