Art and Design
Being an Artist
At Millbrook, we place great importance on allowing children to develop their creativity through all aspects of the curriculum. We believe that Art and Design are both essential in enabling all children of all ages to express themselves, be creative and to explore. We are very proud of our dedicated Art and Design space that allows us to provide such a rich experience to our children and support them to become proficient and passionate 'artists' and 'designers'. To model this vision, we ensure that the children's learning journeys and end products, are regularly celebrated within both the school and local community.
"Art enables us to find ourselves and lose ourselves at the same time."

Thomas Merton
Through our Art and Design curriculum, our pupils learn the skills, concepts and knowledge necessary for them to express their ideas and experiences in a visual or physical form. Children are supported to develop creativity through learning a range of techniques and using a variety of materials and tools. They also learn how to appreciate works of art and use precise artistic language to describe paintings, sculptures and other artefacts. Importantly, as part of their lessons, pupils are provided with the opportunity to reflect on and make informed, critical responses of their own work and that of others, as well as valuing the 'process' involved in creating a piece of artwork. Through the variety of media shared in our lessons, we also ensure that pupils experience the cultural and historical richness, diversity and 'awe and wonder' in artwork from across the world.
Alongside our curriculum, we provide a wide range of enrichment activities to further enrich children's experiences of the subjects and ignite their imagination further. These include visits by well-known illustrators and artists. For example, in our Art Week ('Dot Week') all the children used the theme of a 'dot' to create artwork with a local expert. The whole school also contributed to a large-scale mosaic project led by a local artist as part of the school's 50th birthday celebrations. The high-quality end products have been celebrated and displayed in school; shared with the local community and received coverage in the local press. At Millbrook, we believe that activities such as these, provide children with an invaluable opportunity to develop, evaluate, refine and apply skills to an imaginative end product.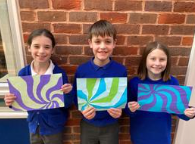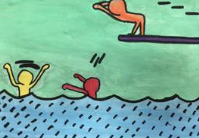 Alongside these visits and experiences, we have also provided separate Art clubs for both Key Stage 1 and Key Stage 2 children. These have both been extremely popular and are often over-subscribed.
---
Art & Design Leadership Team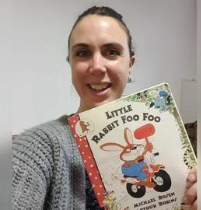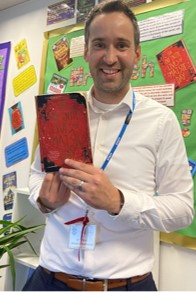 Art & Design Curriculum Matrix
Layer 1 - Art & Design Whole-school LTP
Layer 2 - Knowledge & Skills Progression
Layer 3 - Medium Term Plan Examples
Layer 4 - Example Lessons
layer 5 - examples of children's learning