Breakfast and After School Club (kids clubs)
Millbrook Kids Club
Millbrook Kids Club is a breakfast and afterschool club that provides stimulating, child-initated activities within a safe, friendly, inclusive environment.
We work in harmony with the Millbrook values and ethos and encourage and demonstrate these qualities at all times. Children can relax and spend time with other children on activities like board games, drawing, painting, construction and reading.
We also make the most of the outdoor space, and children have the opportunity to play outside daily, and during bad weather have use of the school hall. We think of this as a home from home space which is less structured than the school day.
Timings
Breakfast sessions run from 7.30am until the start of school.
After school sessions run from 3.00 until 6.00pm.
All children are dropped off and picked up from their classrooms. Parental permission will be sought for year 6 children to walk to and from kids club.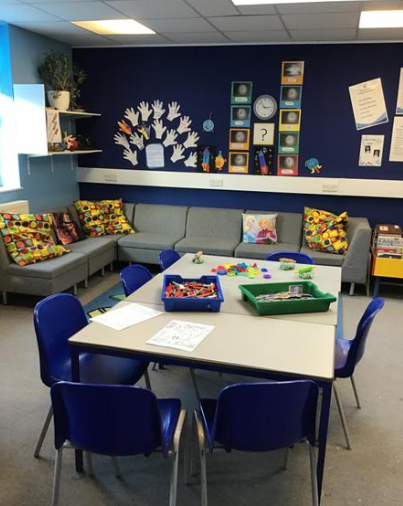 Staffing
Diana Steptoe - Club Manager, Safeguarding Lead, First Aider
Kenna Creswell – Deputy manager, Play Worker, First aider
Tina Banham – Play Worker
Paulette Hogan -Play Worker
Shelley Buchanan- Play Worker
At times we may also have extra support staff from school to cover absences or for extra support needs.
Wraparound fees from September'23
Please find below the fee structure from September 2023:
Breakfast sessions are £7.25 per child
After school sessions are £14.00 per child
We have tried to keep fee increases as low as possible in light of the ongoing impact of inflationary pressures on families however we do have to ensure that we cover the full costs of running the provision.
Getting Hold of Us
During school hours, messages can be left with the main school office on 01235 764822. The club has its own mobile phone which is on during after school hours of 3-6pm 07500095722
This is mainly used for more urgent messages such as informing us about nonattendance, a different person picking up etc.
For less urgent enquires/notifications, please email us at kidsclub@millbrook.valeacademy.org
We aim to check emails at least once a day but do allow 48 hrs if a reply is required - we are busy entertaining the children!
You can find some more information inside the – Millbrook Kids Club Parent Pack