Music
Being a Musician
Music is an integral part of school life and its value is recognised. As such, at Millbrook, we have a dedicated music room large enough for whole class teaching and for the safe storage of instruments and for instrument lessons. We are fortunate enough to have a Music Specialist who is able to provide continued professional development for teachers and enrichment opportunities for our pupils.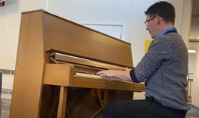 At Millbrook, music learning is a classroom-based participatory and inclusive approach and is taught through the 'Music Express' scheme of work. During lessons, pupils are actively involved in using and developing their singing voices, using body percussion and whole-body actions, and learning to handle and play classroom instruments effectively to create and express their own and other's music. Through a range of whole class, group and individual activities, pupils can explore sounds, actively listen, compose and perform.
Wherever appropriate, pupils who have instrument lessons are invited to bring their instruments into classroom music lessons.
"Music gives a soul to the universe, wings to the mind, flight to the imagination and life to everything."

Plato
Music learning is not limited to classroom teaching. At Millbrook, music is celebrated in a variety of ways and pupils are encouraged to be involved in a range of musical opportunities. Musical opportunities in school include singing assemblies for both Lower School and Upper School, assemblies with a composer study focus, choir club, recorder club, inter school choir through the Vale Academy Trust, Vale Academy Trust Singing Festival, and opportunities for each year group to perform to the school and/or parents.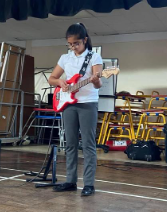 In addition to this, pupils are also able to access instrument lessons, for example through our 'i-Rock' sessions. These pupils are also invited to perform in assemblies over the course of the year.
---
Music Leadership Team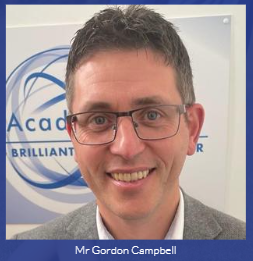 Music Curriculum Matrix
Layer 1 - Music Whole-school LTP
Layer 2 - Knowledge and Skills Progression
Layer 3 - Unit Overviews
Music Leadership Team
Mrs Fiona Crawshaw
Mr Gordon Campbell