Religious Education
At Millbrook, the teaching of Religious Education equips pupils with knowledge and understanding of a range of religions and other world views, enabling them to develop their own ideas, values and identities through learning 'from' and 'about' religion. Importantly, the curriculum contributes to our pupils' personal development and wellbeing; they learn to articulate their personal views and experiences clearly and coherently, while learning to respond and discuss respectfully with others. This helps them to develop into respectful citizens within a diverse world and teaches them how to manage the challenges and differing views and beliefs they may encounter.
'Differences were meant not to divide, but to enrich.'

J.H.Oldham
RE is taught through the 'Discovery RE' scheme of work, which is adapted to ensure that it supports the context of our school. This scheme draws from the most recent practice and educational thinking. It provides opportunities for all pupils to explore questions, experiences and concepts related to what it means to be human, whilst at the same time developing a good knowledge and understanding of the principal faiths in Britain.

Using 'Discovery RE', Religious Education is taught via a 4-step enquiry approach (engagement, investigation, evaluation and expression). Each unit begins with a 'key question' which ensures that children use their subject knowledge and apply it when answering the enquiry question. This serves to develop critical thinking skills, and focuses on personal reflection into the child's own thoughts and feelings, on growing subject knowledge and nurturing spiritual development. Using an enquiry based approach serves to enhance engagement and experience the 'awe and wonder' of finding out about the diverse world around them.
At Millbrook, alongside the curriculum, a daily act of Collective Worship is held either as a whole-school; Key Stages or in year groups. Visits to local places of worship alongside visiting speakers serve to further enhance the curriculum.
RE Leadership Team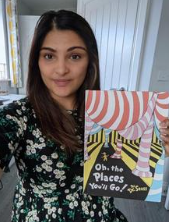 Komal Sanhotra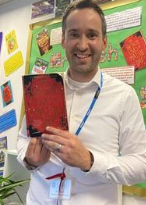 Rich Baish
Layer 1 - RE Key Concepts
Layer 2 - RE Knowledge and Skills Progression
Layer 4 - RE Lesson Examples