Welcome to Millbrook Nursery
Millbrook Nursery - The Perfect First Steps
Within a bright and welcoming environment, Millbrook Nursery provides children with a wonderful start to school life. We ensure that your child has a positive first experience of education, building a foundation for a life-long love of learning. Our Nursery is run by caring, creative and qualified staff who know exactly how to bring out the best in each child and most importantly, make learning fun!
Smaller key groups allowing us to really get to know your child
Well resourced with high quality learning equipment and toys
Strong links to reception as part of wider Early Years offer (Nursery and Receptions classes)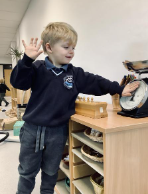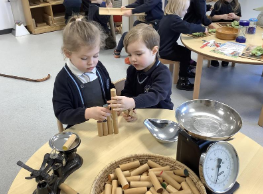 At Millbrook Nursery, we provide up to a maximum of 106 pre-school places for 3–4-year-olds and up to 16 places for funded 2-year-olds.
We take children throughout the year, so please contact us to discuss when your child might join us.
We always strive to fit in with your requirements, so it's always worth talking to us about how to use your funded hours. The best way to take a closer look at our Nursery is to come and visit; to arrange an individual appointment and tour, please contact on
Telephone: 01235 764822 or Email: nursery@millbrook.vale-academy.org
We look forward to hearing from you and welcoming your child to our wonderful nursery.